Sunday, Sunday, Sunday
The National Football League wanted to see what it would look like if we redesigned a team's website that was based off a template system. Each team would have a website styled to their team colors and content, but it would be fully responsive and based off the same template.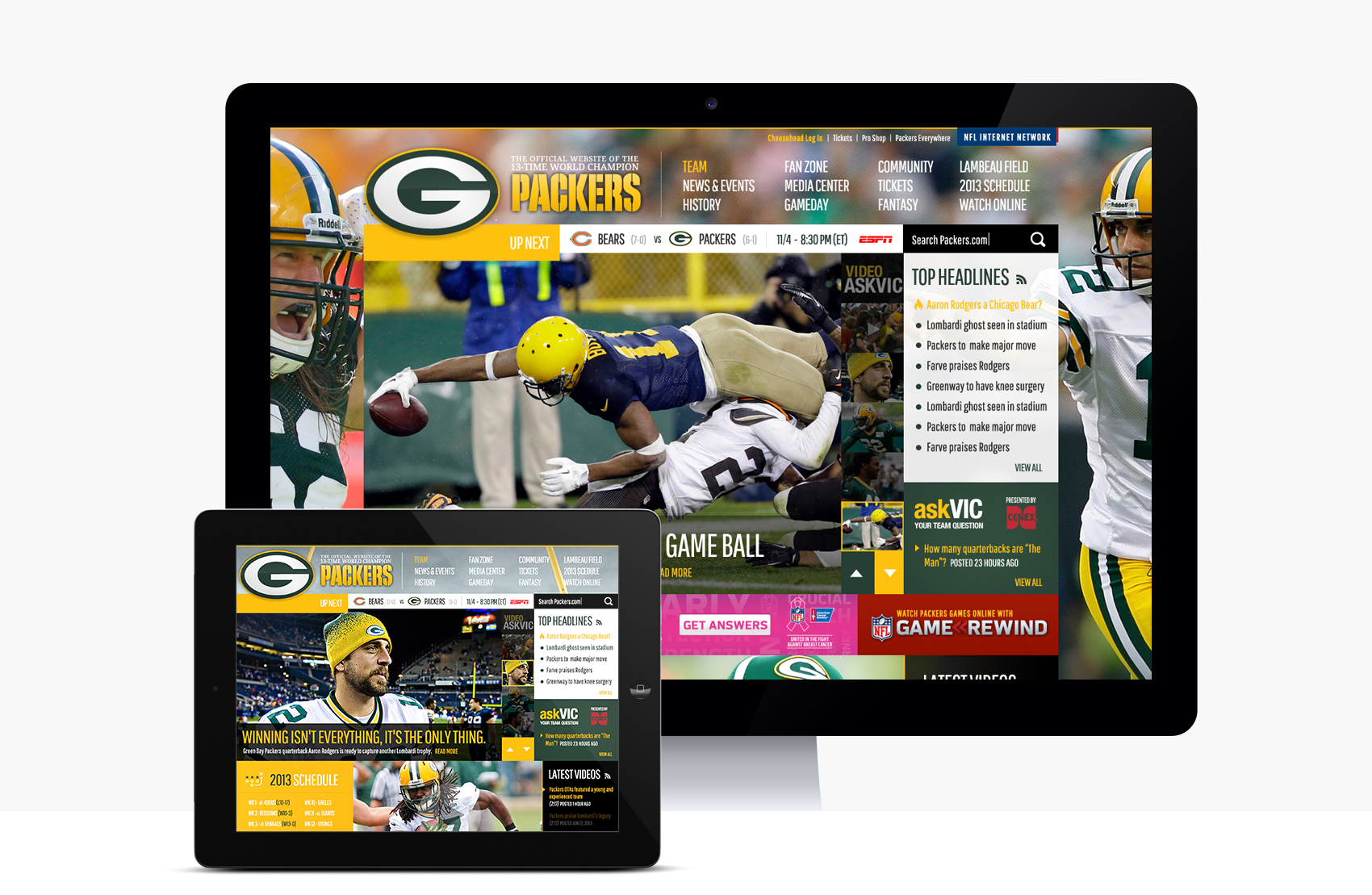 Lead Designer / Art Direction

As lead designer, I had to come up with a template design that would suit all of the teams. The major differences would be the styling/colors along with different content and content areas.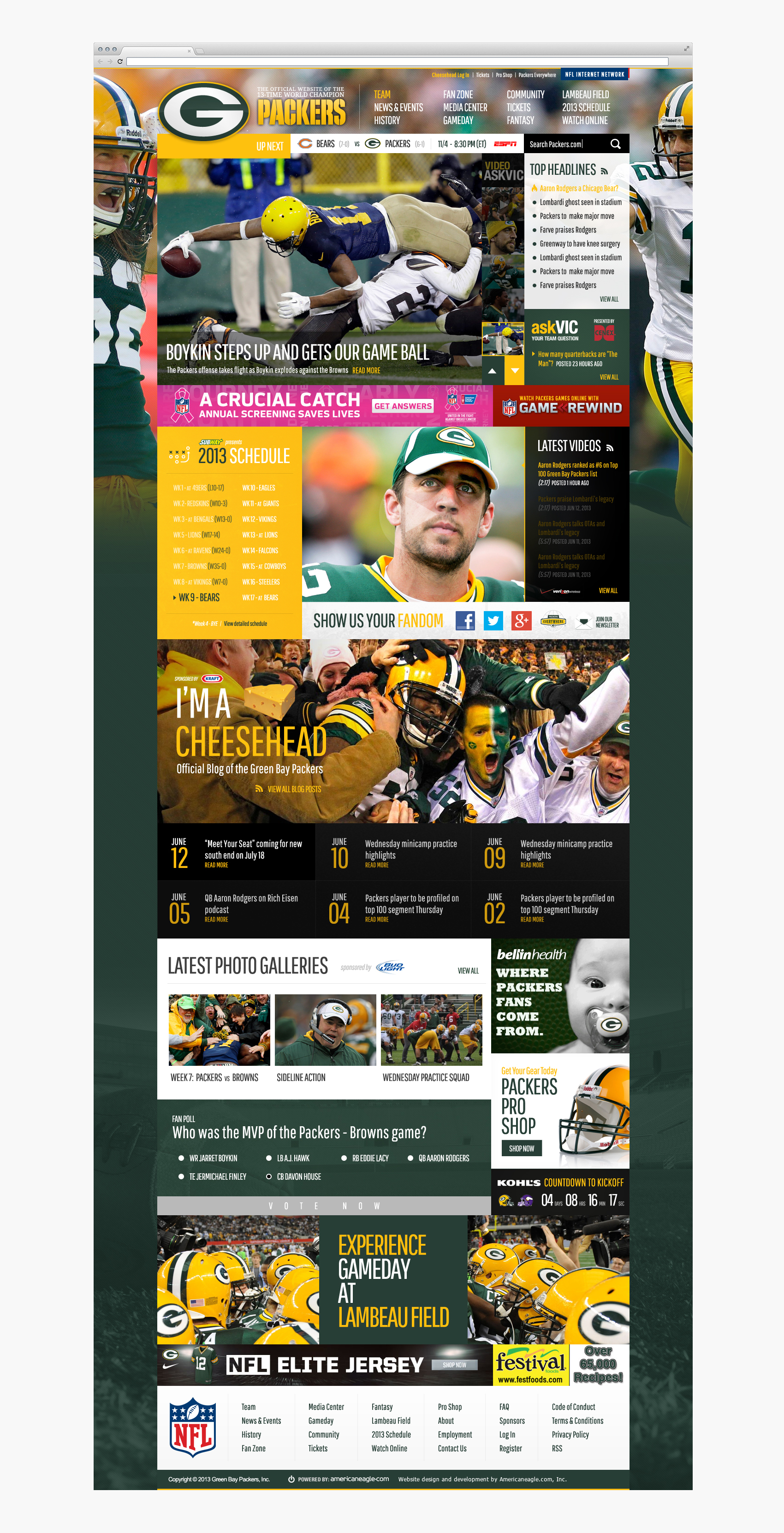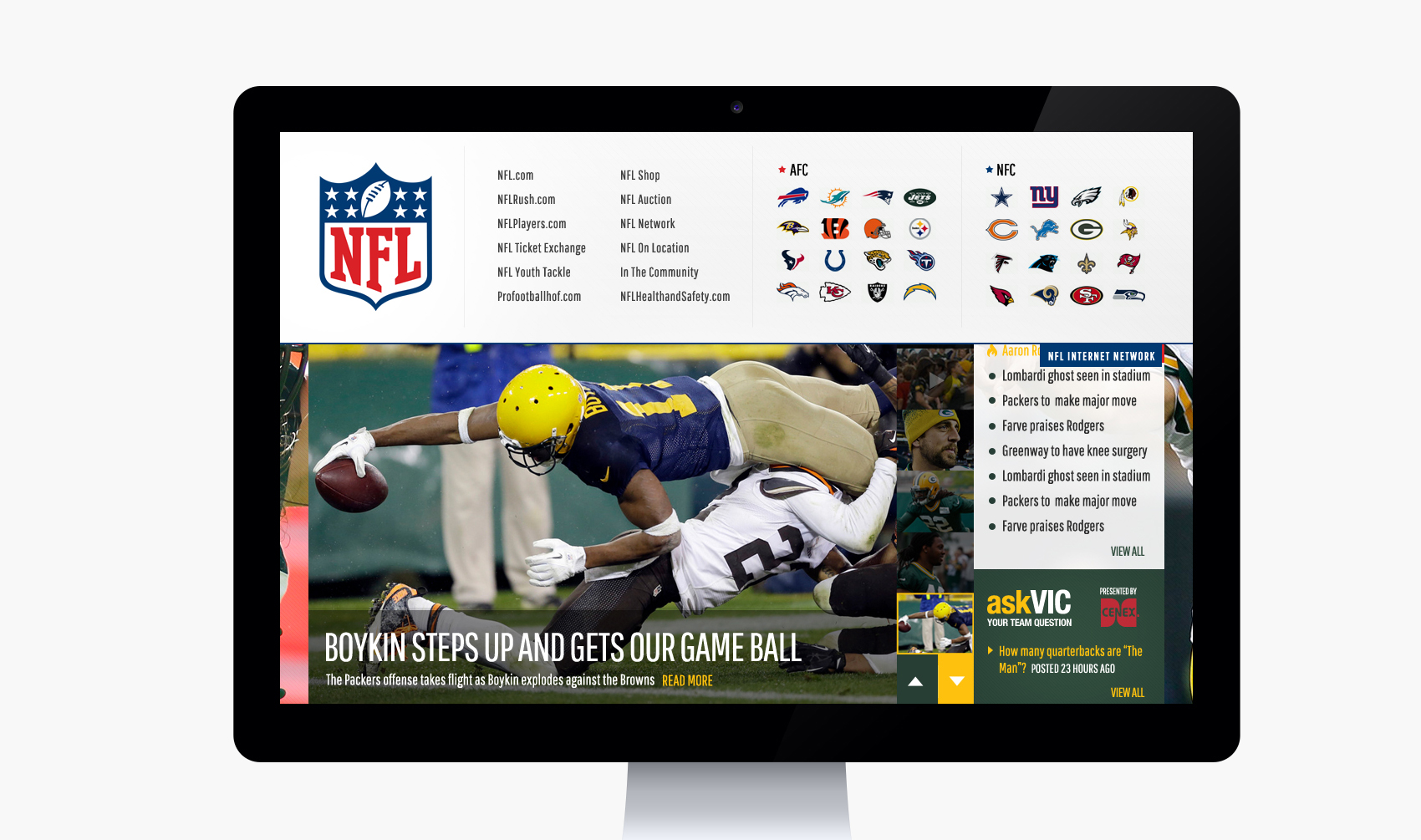 Team Templates

Every team's website would be based off the same template but styled and arranged to match their team colors and content. Below is an example of how the Kansas City Chiefs website would look like: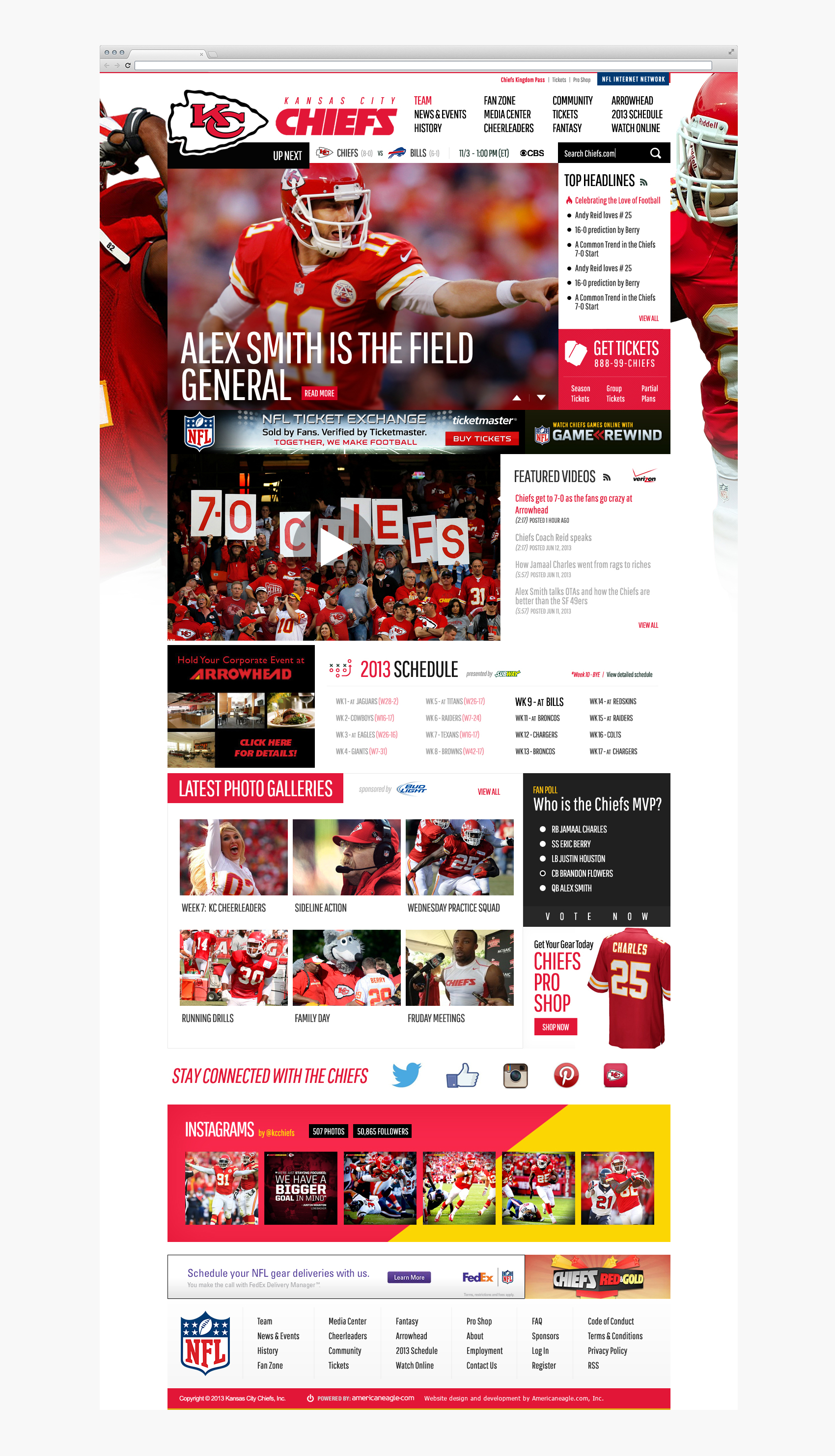 Client (Pitch) NFL
My Role Lead Designer
Agency Americaneagle.com