Melts in Your Mouth, Not in Your Hand
Among the world's favorite candy snacks since 1941, M&M'S® are the original fun bites. Over 400 million M&M'S® Chocolate Candies are produced in the US every day. My M&M's was looking for a redesign of their current website and candy configuration, so users would have a better experience creating their own custom M&M's® .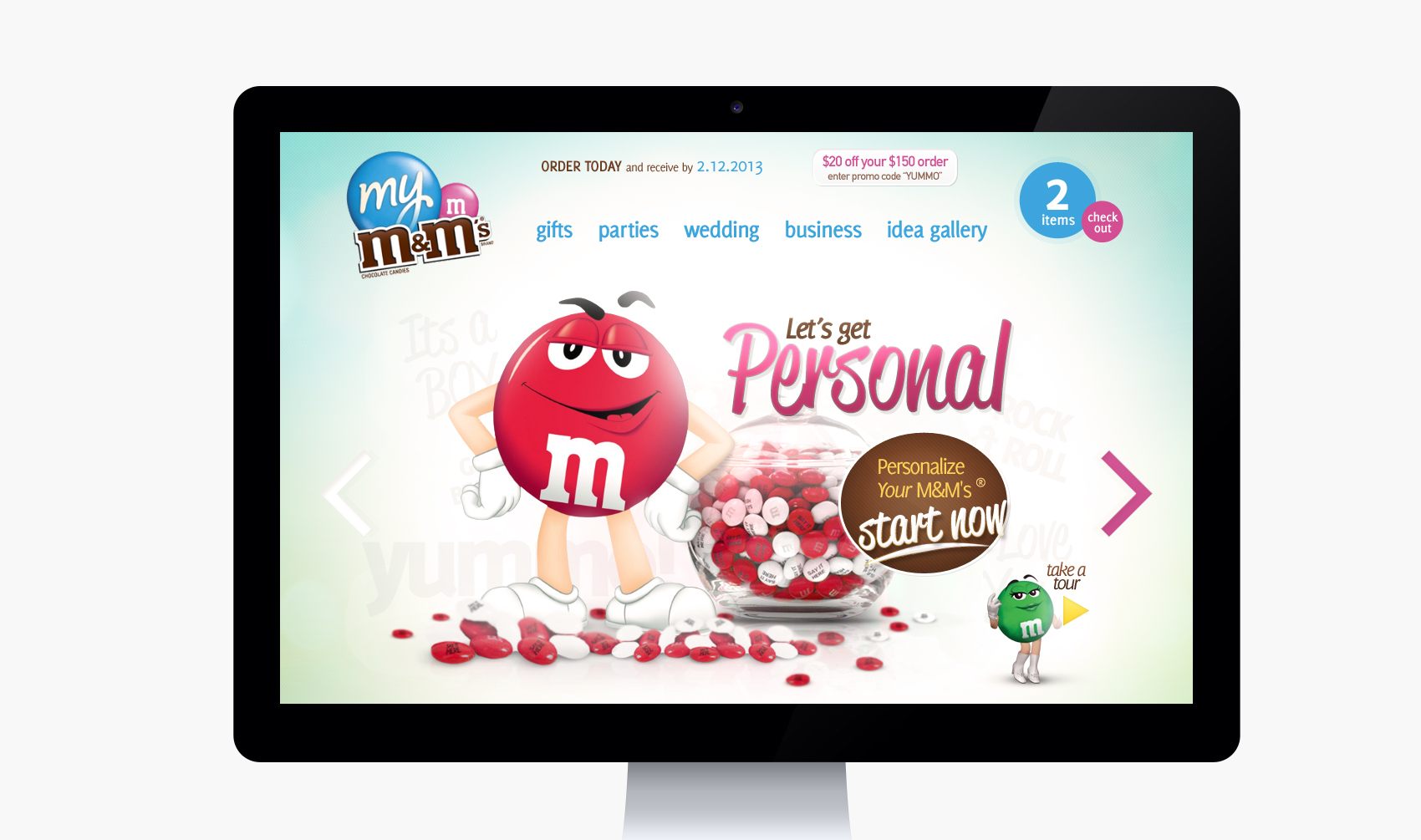 Lead Designer / Art Direction

The toughest part of this design was making sure the candy configurator was simple and easy to use but still contained all the options you can add on to your M&M's. To solve this, I made the configurator a step by step process with clear call to actions and directions on how you can add a photo, text, and change colors.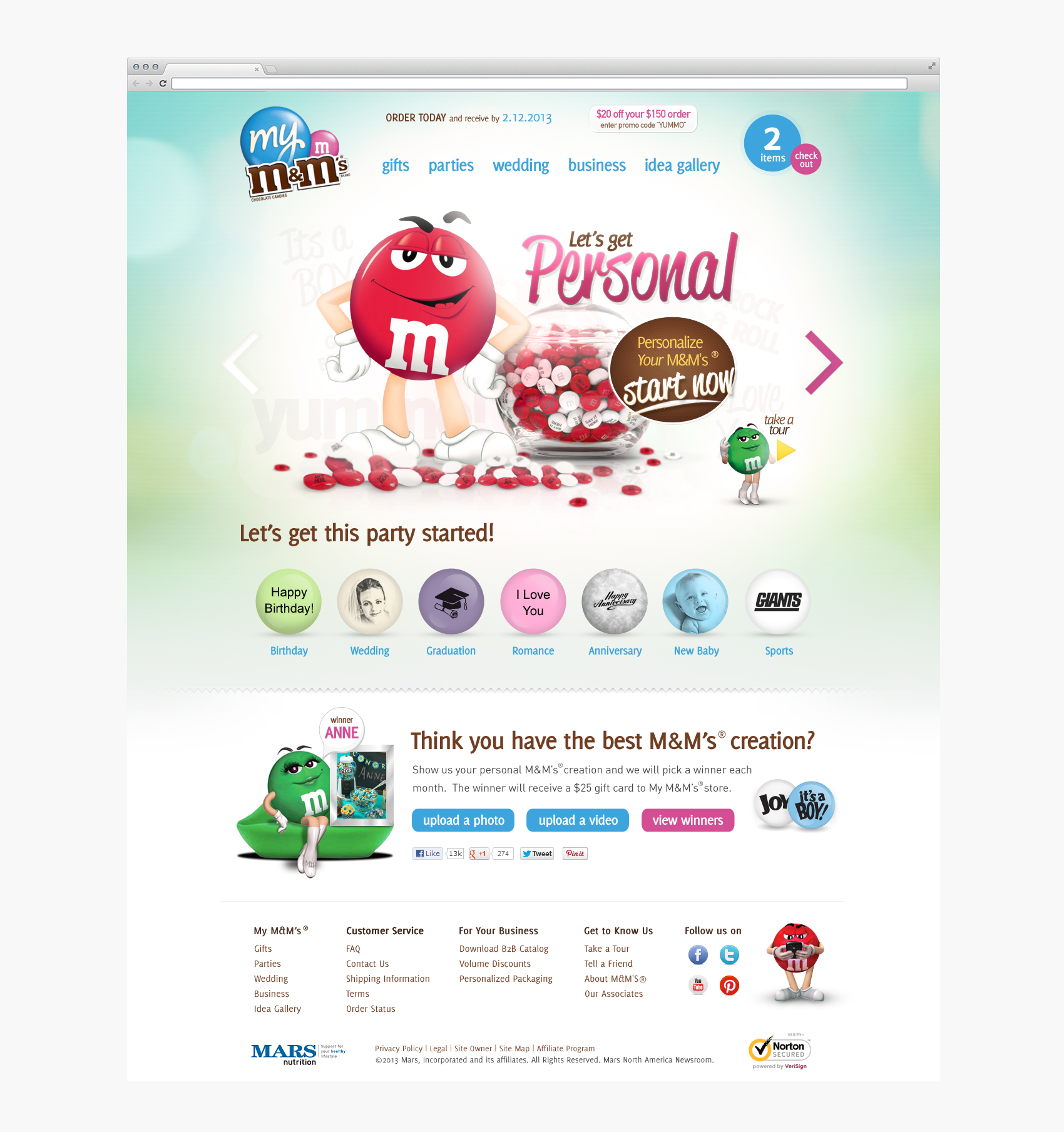 Create Your Own Pack

My M&M's® are meant to be customizable, so we built a configurator that was user friendly and allowed you to quickly create your own M&M's.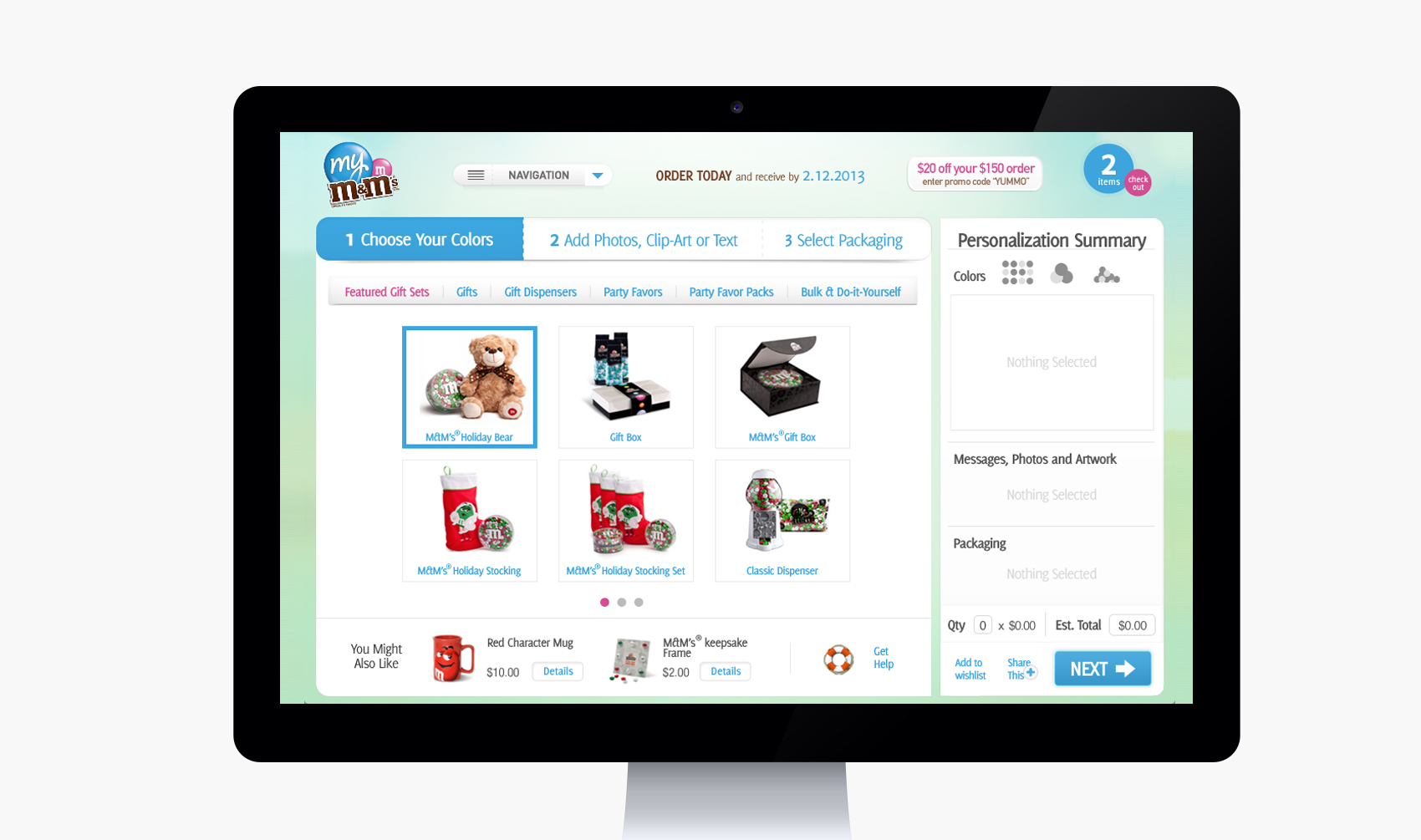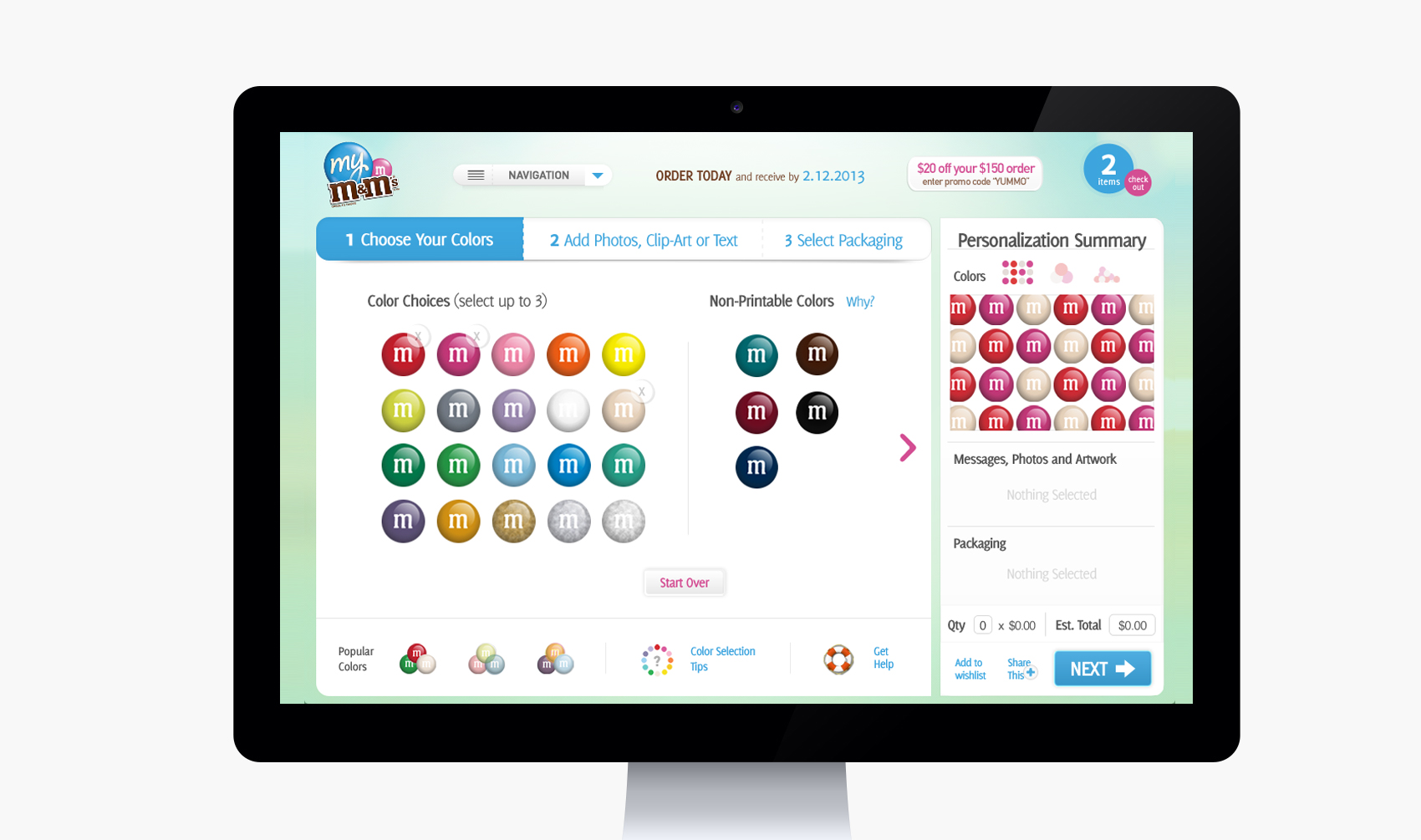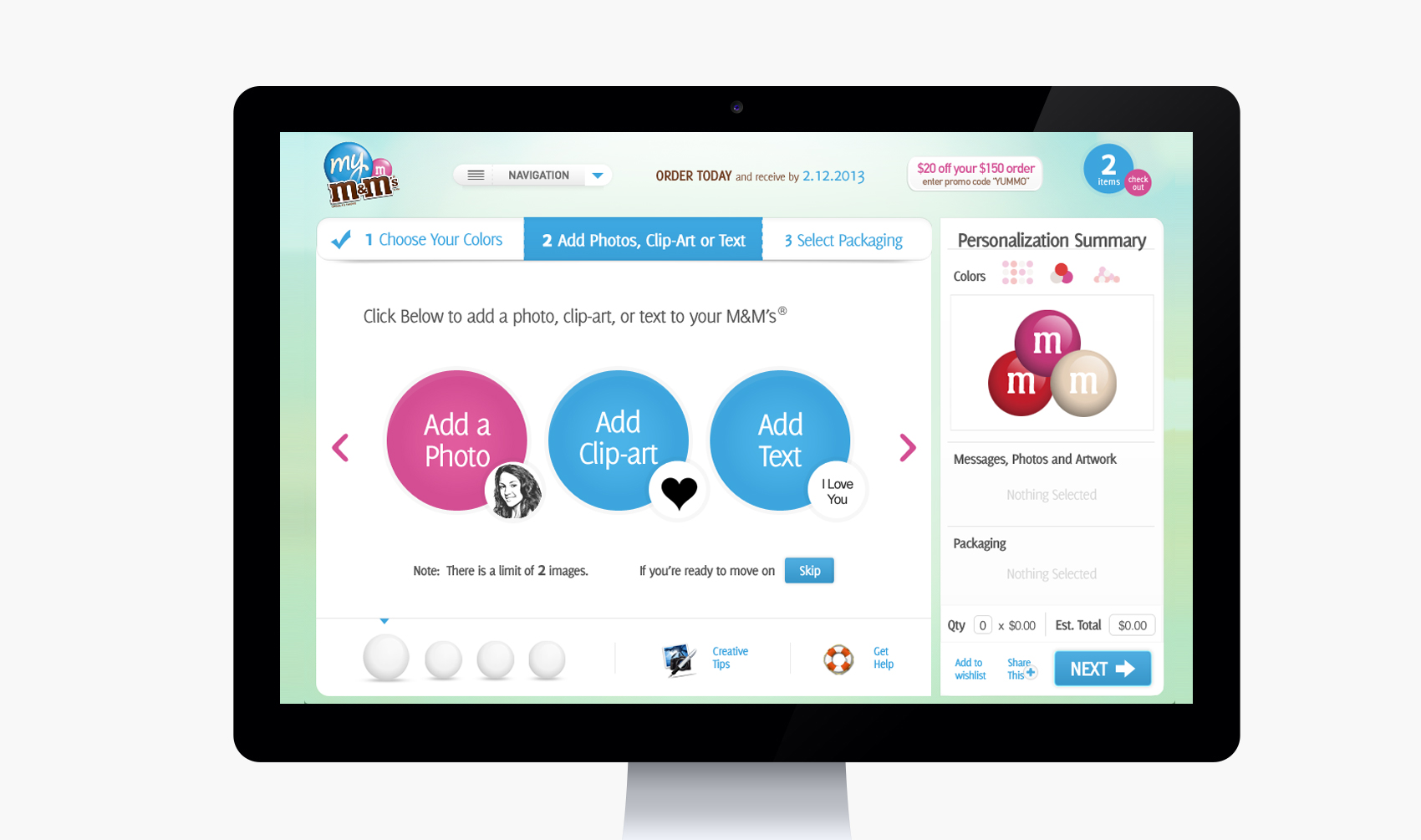 Add A Photo

The ability to add a photo on any M&M. You can rotate and size the image to make it the perfect M&M.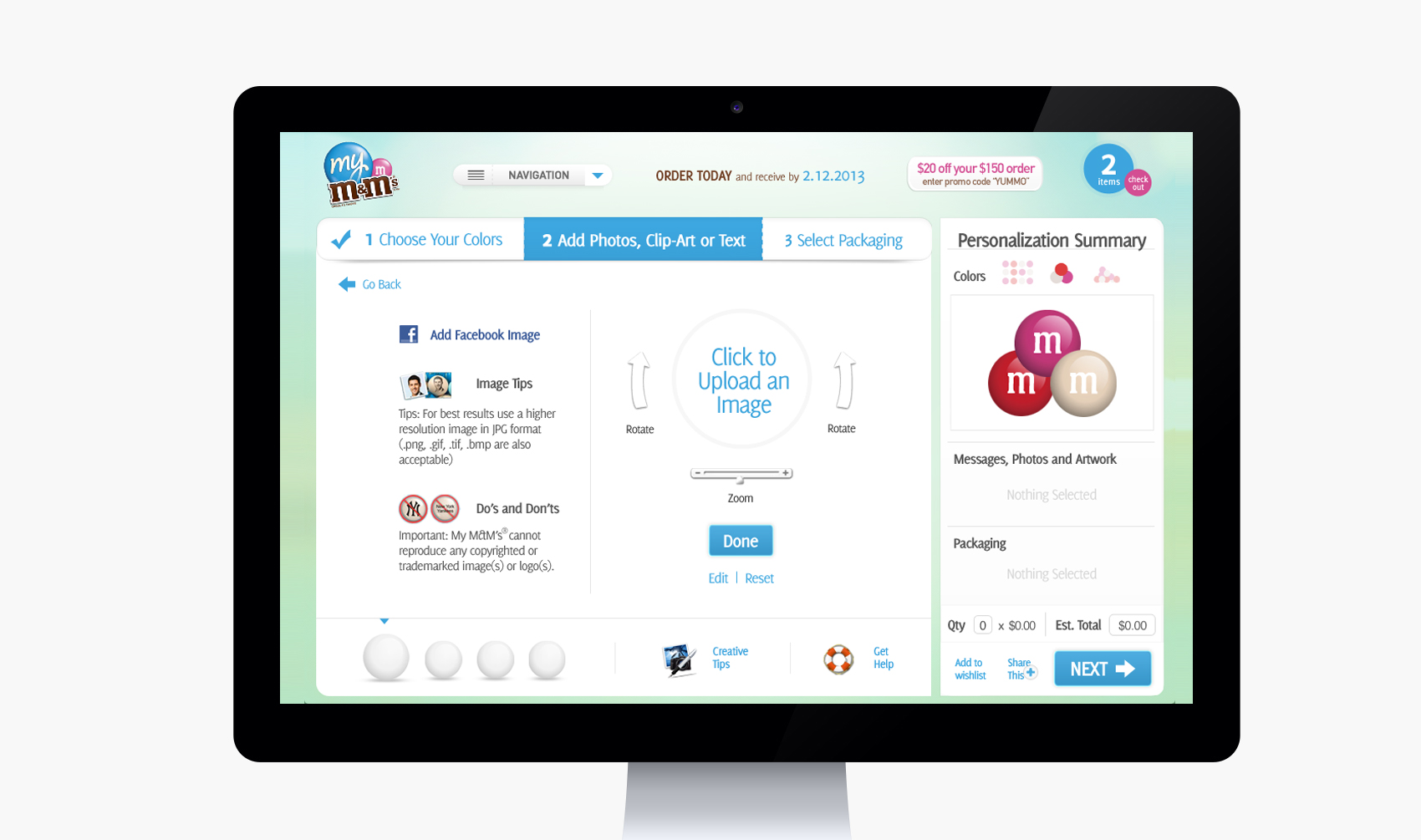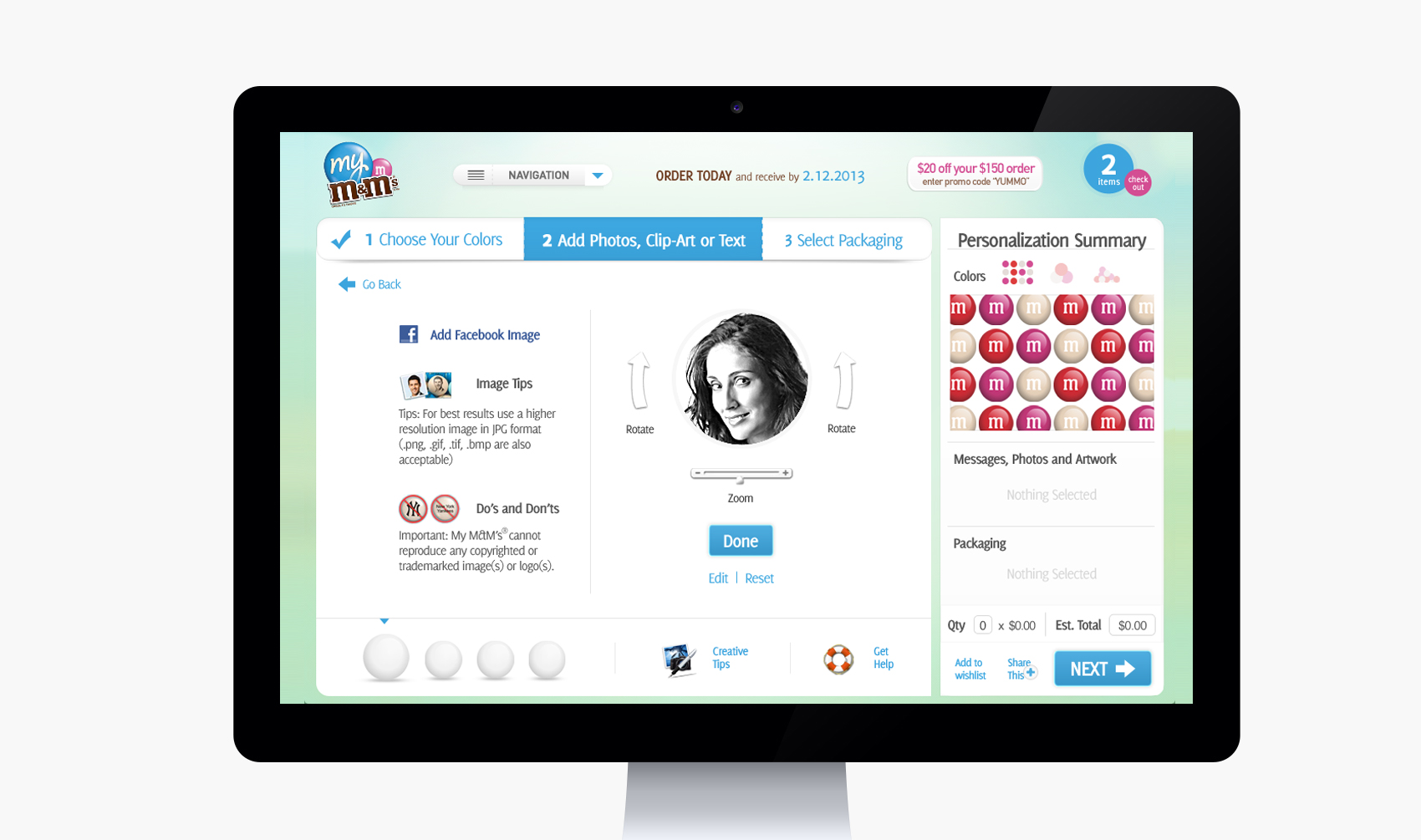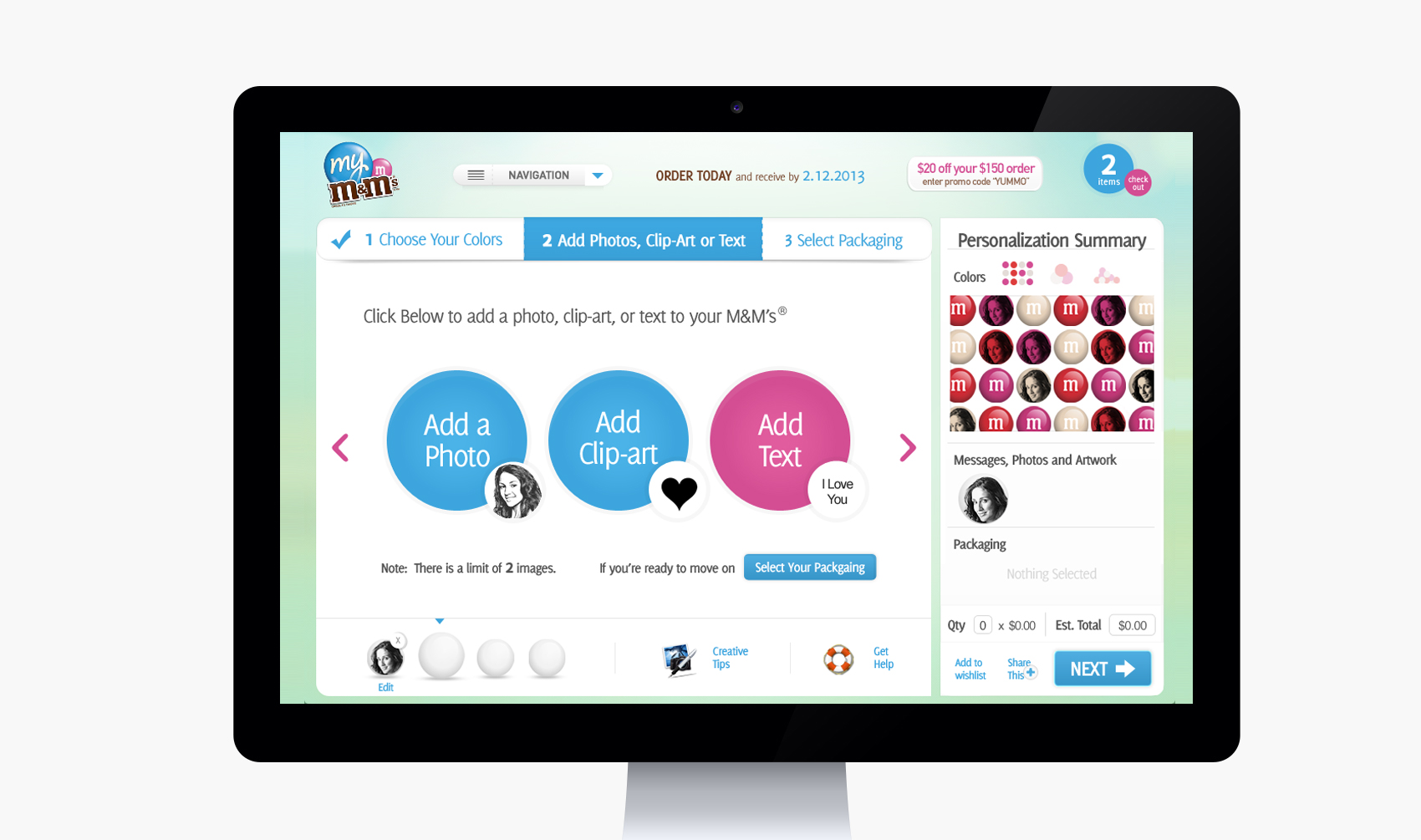 Add Some Text

The ability to add custom text to all M&M's so you can make your party or event really stand out.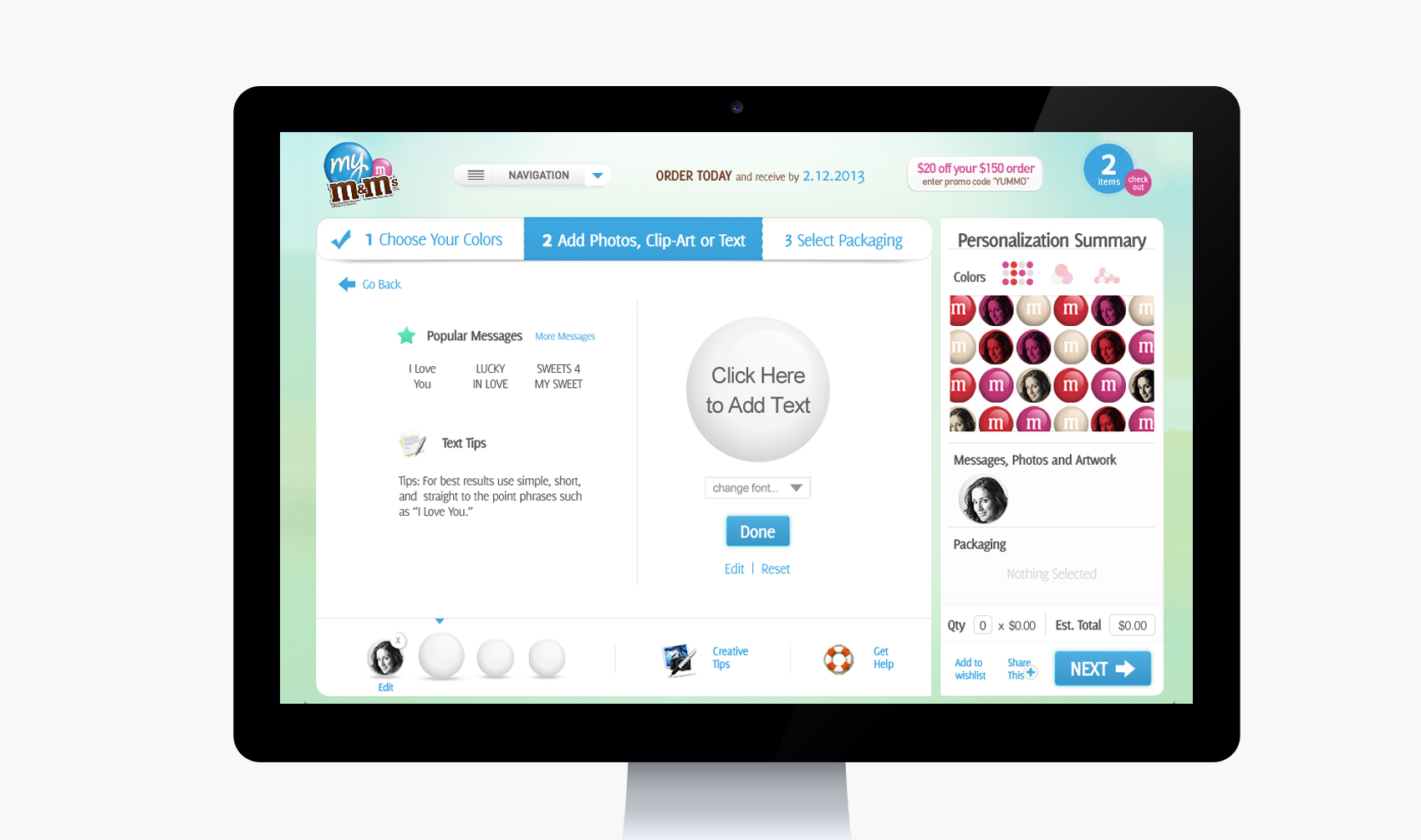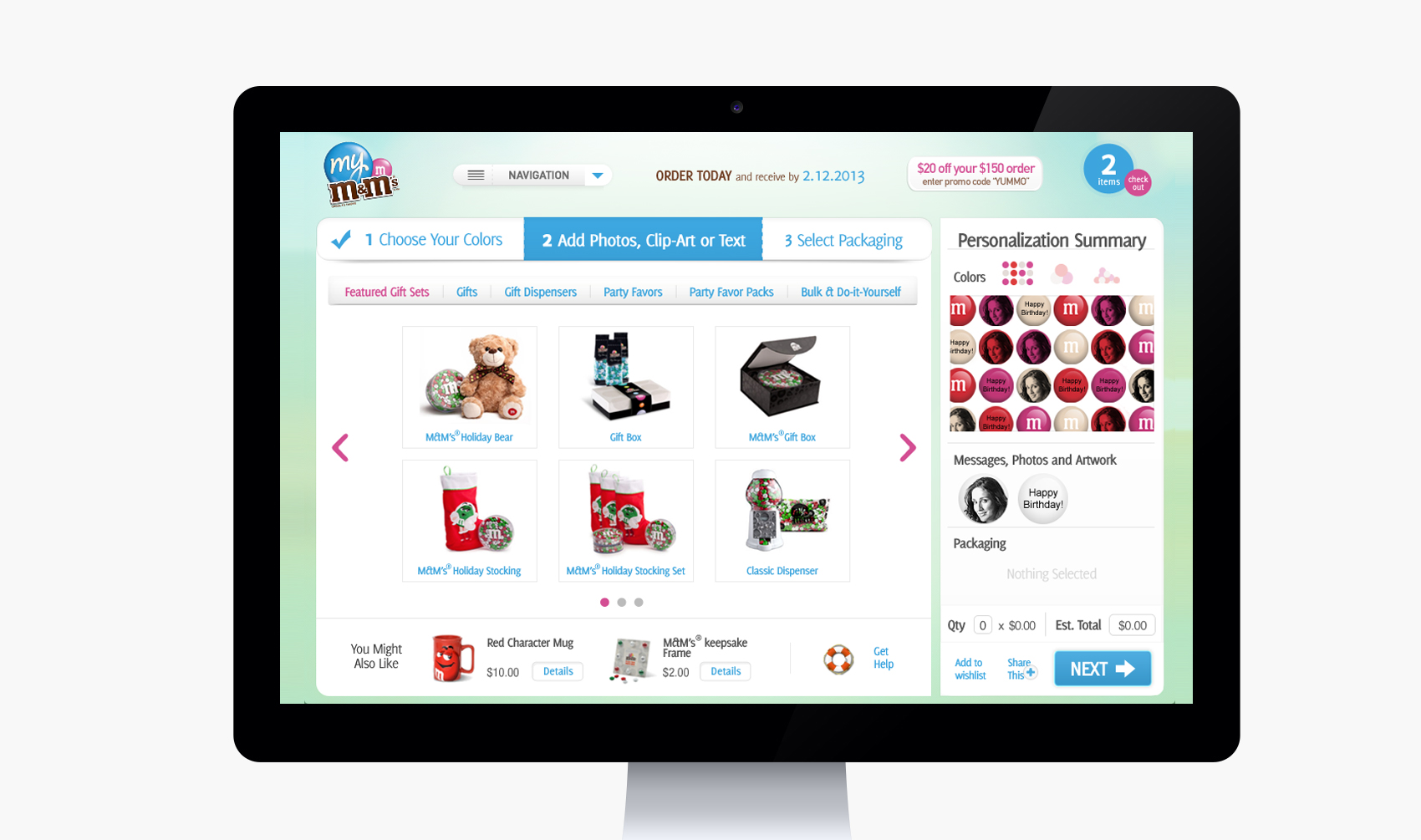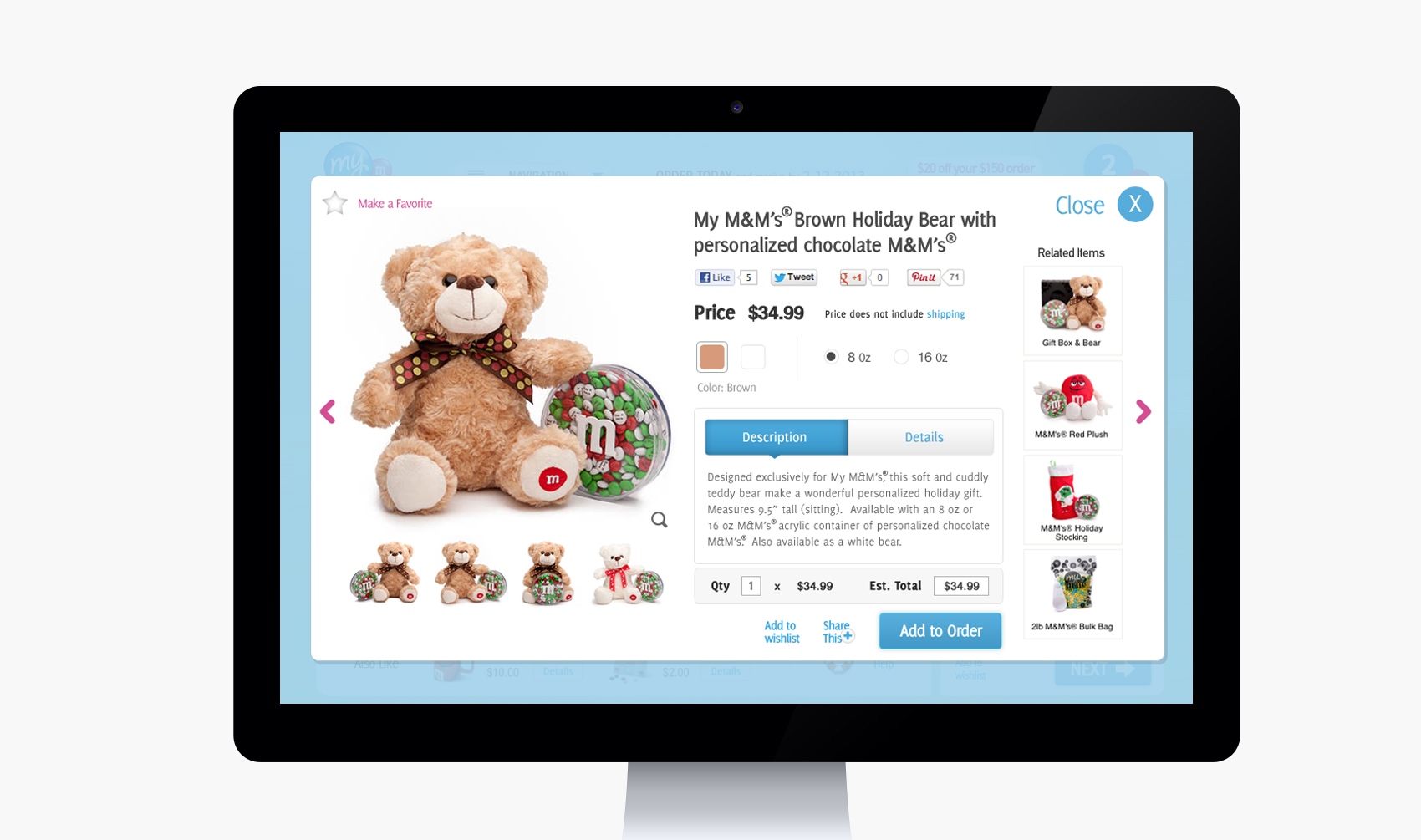 Client (Pitch) My M&M's
My Role Lead Designer
Agency Americaneagle.com