Welcome To The Dawghouse
The Cleveland Browns, in preparation for their upcoming season, wanted to give their fan club "Browns Backers" a fresh new website to go with their new and exciting team. They wanted the site to be responsive and have a custom made "Backer Tracker," where you can easily find a club site near you. They also needed a custom club member page which contained information about the club, its members and the ability to join. This took a lot of planning and work to meet the client's needs. Overall, the project came out great!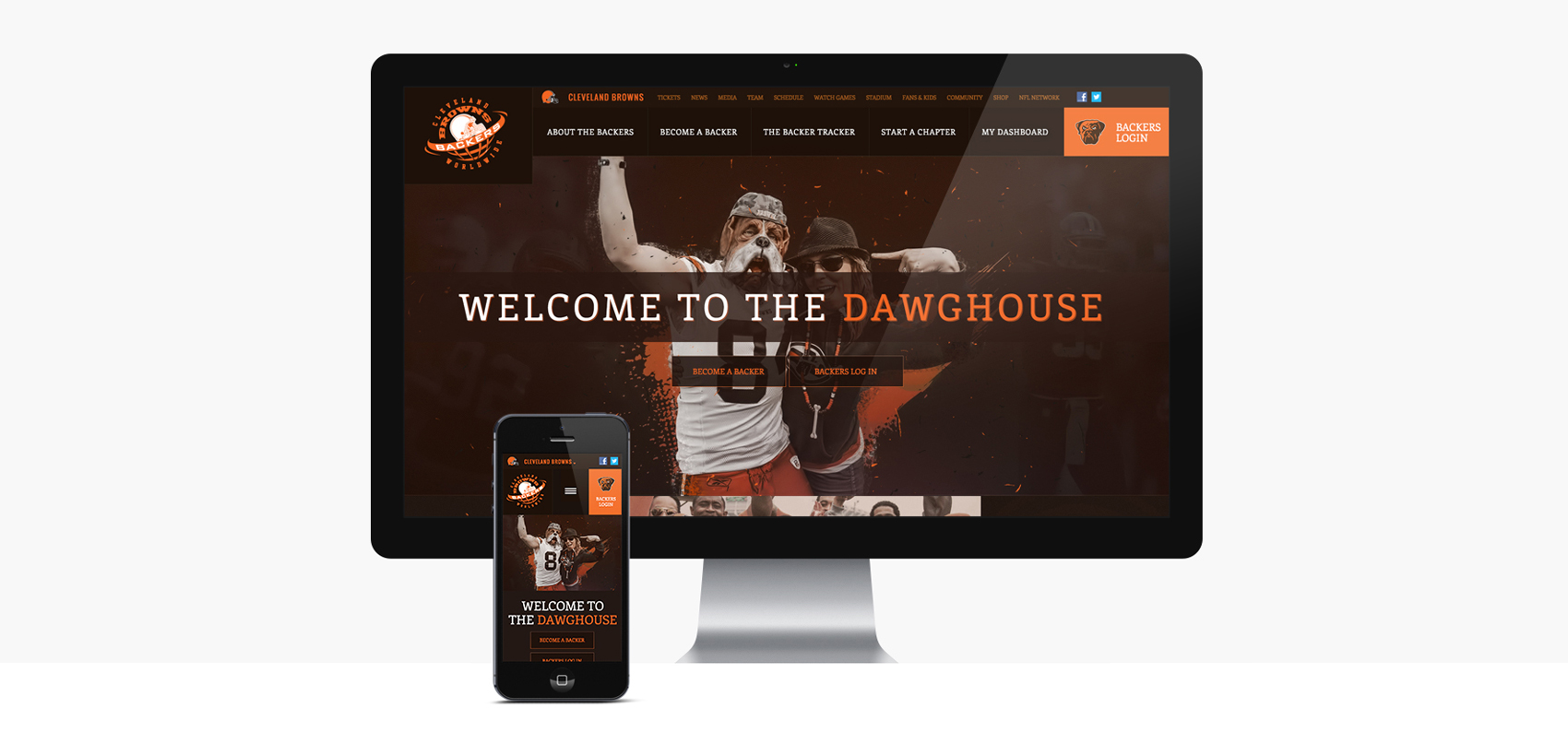 Lead Designer / Art Direction

I was the Lead Designer on the entire project. I started with wireframes and then moved into concepts. I wanted to create a unique look and a feeling that screamed the Cleveland Browns, but a design that was also very user friendly. To accomplish this, I used big images and a very clear messaging/call to actions.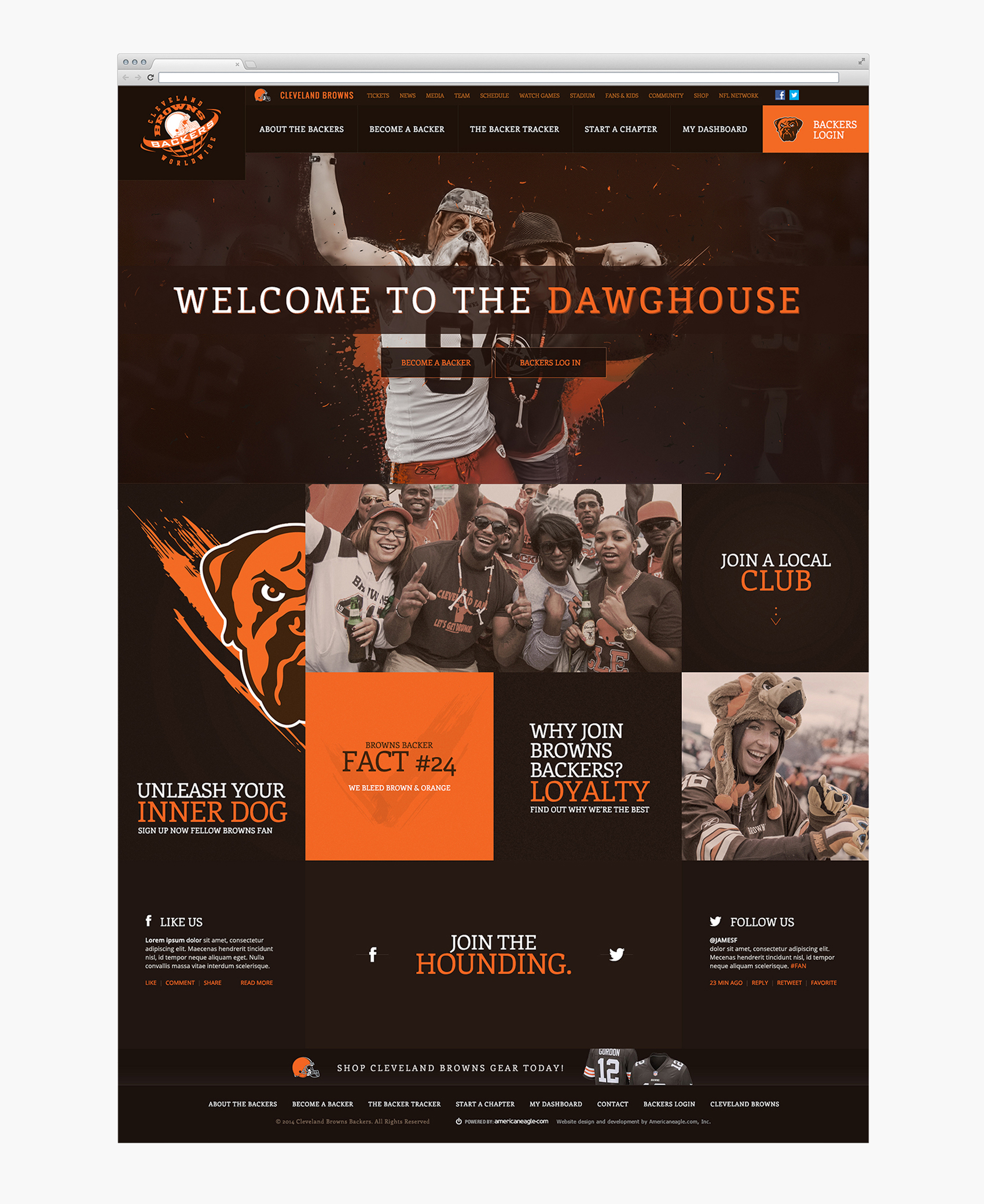 Backer Tracker

The "Backer Tracker" was a huge deal for the Cleveland Browns. Since there are almost 400 clubs in 12 different countries, the team needed a really a quick and easy way of searching for a local club. With the "Backer Tracker," a person can quickly find and join a club near them. The club owners can manage their clubs by posting news/updates and setting up club meetings.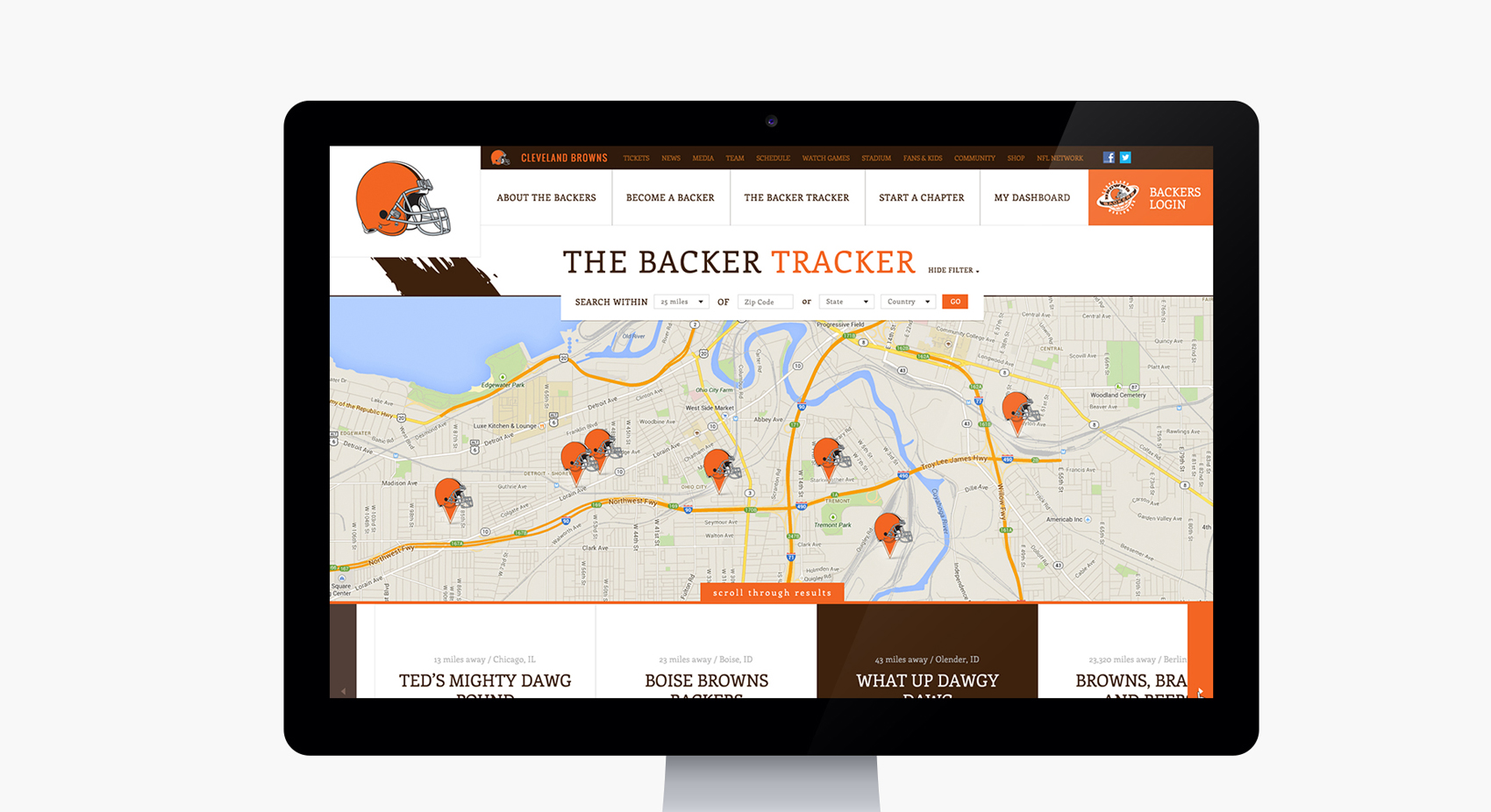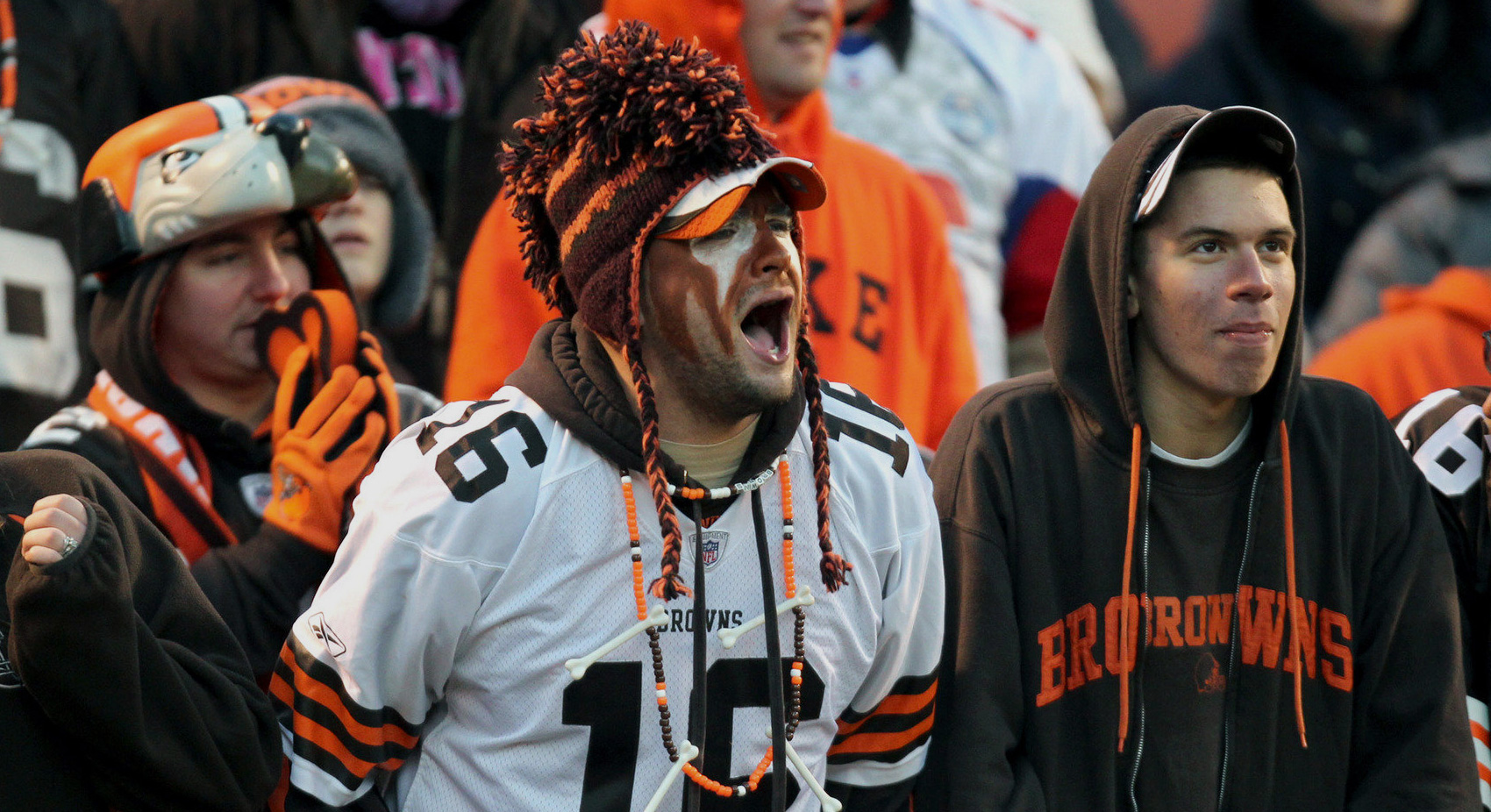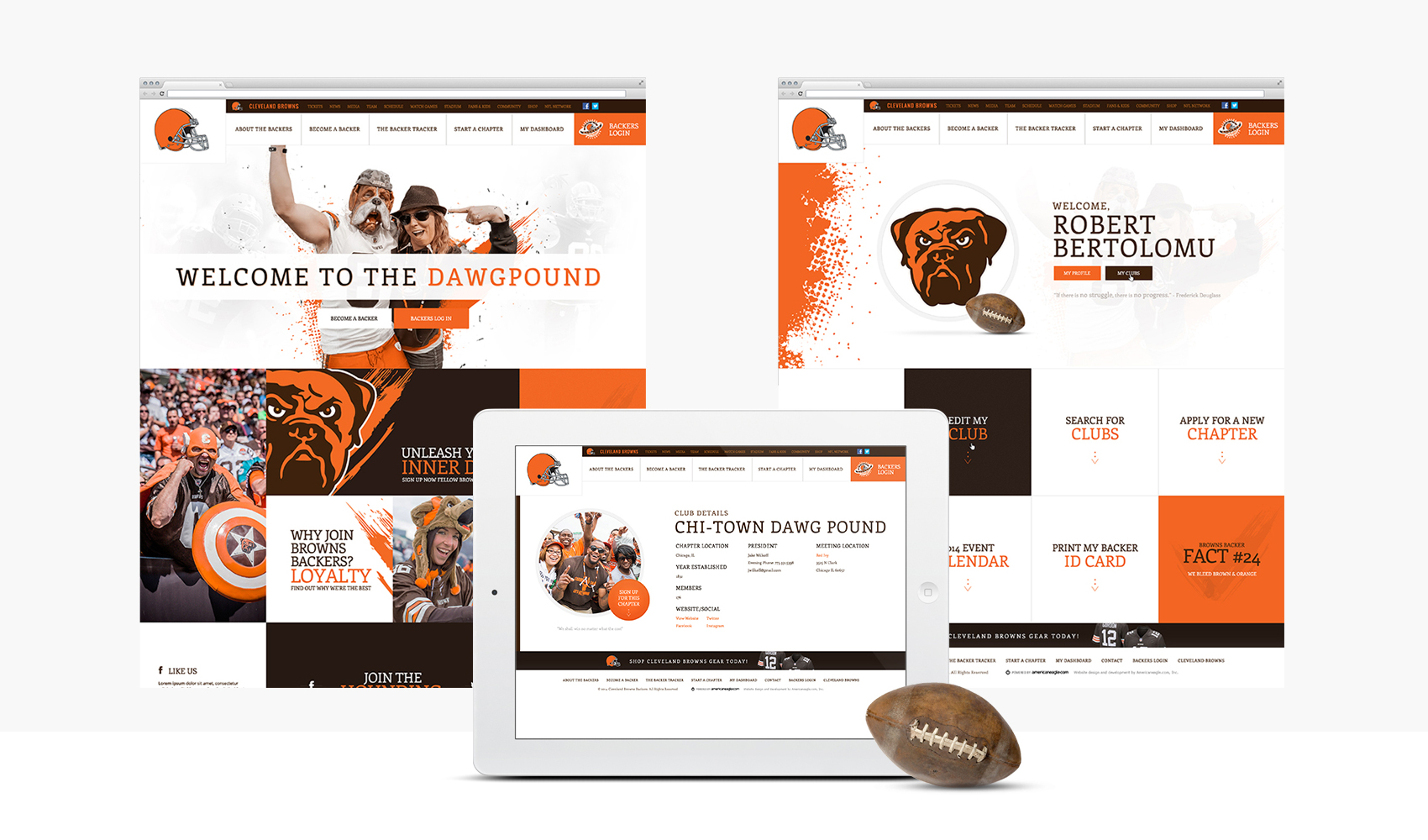 Client Cleveland Browns
My Role Lead Designer
Agency Americaneagle.com